Educating for life-long success.
Discover the Cathedral School for Your Child
Please fill in your details for more information on placements and availability.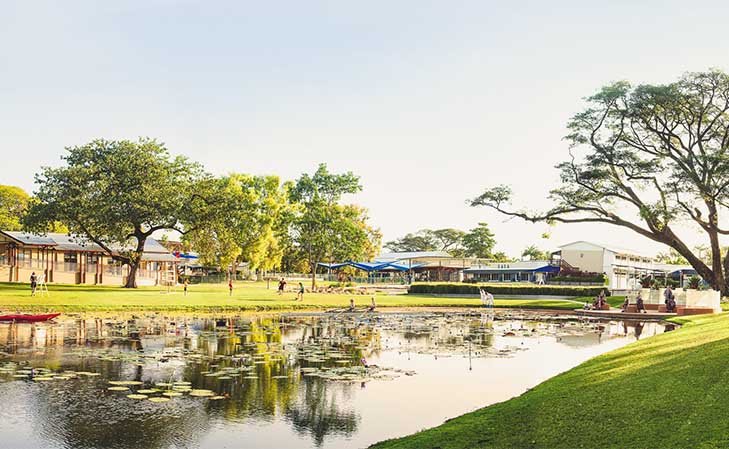 Welcome to The Cathedral School
Townsville's only Independent Anglican School for boys and girls from Early Childhood (including kindergarten) to Year 12 and boarding students from Year 7 to 12.
At Cathedral, we are 'educating for life-long success'. We know that this requires a well-rounded education – to develop the "whole person" by nurturing the body and spirit as well as the mind.
Read about the latest news, events, achievements and ideas at The Cathedral School.
The Cathedral School Leo Club invited a couple of special guests to the school over Easter. Bandi Bear accepted a gift of stuffed toys and Easter eggs on behalf of the Brighter Lives Townsville Hospital Foundation. The gift was delivered to the children in the...
On Monday 29th March, five Year 6 students participated in a bridge-building competition. Following a 30-minute master class from a JCU lecturer, our students had to design and build a bridge, using KNEX, that spanned a 50cm gap. The winning bridge would be the...
Ms. Ryan recently challenged Class 3T with a STEM project. The task was to build different structures using only cups, sticks, and cubes. The students successfully managed to problem-solve and work together as a team.
Sign up for the Latest News and Events
154 Ross River Road,
Mundingburra
QLD 4814